2017 Year in Review

The review of 2017 -- The year of Travel!
Near and far we traveled by Car.
Across the pond we flew. -- Europe 2017

March was the beginning of a lark.
Barcelona, Spain we began our trip.
The Streets with Gaudi's houses,
Cathedral, so very hip.

For our third Cruise NCL Spirit we did choose.
In a different port each morn - up and down city steps so worn.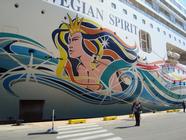 Atop open double decker buses we toured.
And never once did it pour.
Buildings of straw colored hue beside the Mediterranean oh so blue. Cathedrals magnificent and tall.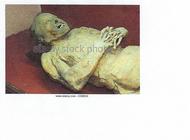 Displayed venerated fingers along the wall.
Many mummified Saints lay at rest.
We questioned how they were put to the test?
Through the countryside a beautiful verdant green.
The distant Alps white and Pristine.
3 Italian cities we visited
the oldest; the oddest and the prettiest.


Pisa: The Tower that has been leaning since 1064.
and a human incredible illusion we saw!
( Don trying to straighten things out again!)


Florence: The gleaming Basilica constructed of Marble.
Brings to mind a wedding cake Marvel.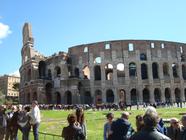 Colosseum Rome: The Colosseum built AD Seventy-Five.
Never before a building that size.
Soaring arches, statues and monuments.
Columns tell stories which document
Amazing the history of the past
Erected long ago; meant to last.


(P.S) The Trevi Fountain where you make a wish.
My coin hit someone's head -- oh pish.
Next Monaco in the South of France
Would Prince Albert be out by chance?


Avignon fortified with Medieval Walls
The famous bridge unobtainable for Don's calls.
To the Spanish Island Majorca
Where the wealthy play
Too bad -- we had only one day
Many fancy rich yachts.
and a multitude of ritzy shops


Operatic movie down in the cave
This for sure one of our faves!
Cruising around for our return
Oh! So much to have learned
Back home / We did roam
Travels to 5 Camps kept us ashore
Dates with visits to clubs, who luckily asked for more
Now and then we get onto the dance floor
When able to get ourselves out of our door.


It's a wonderful life that we live
We've found everyone has love to give
Let's Wish You Plenty of Holiday Cheer!
And All the Best for a Happy Healthy New Year

Sincerely Sally-Ann & Don
Posted: to General News on Sat, Dec 23, 2017
Updated: Fri, Feb 9, 2018